Symposium break from lunch to 15:00: You may enjoy skiing or other indoor/outdoor activities or only relax . To optimize your outdoor activities you may ask the hotel for a lunch sandwich-package.
Geilo - a ski eldorado: In the Geilo area, you will find more than 50 alpine slopes. The slopes are well-groomed and located close to the center for an efficient and pleasurable skiing experience. You can ski down the slopes, take off your skis and walk right into the stores and restaurants. A ski bus runs all day from your accommodation to the slopes. Geilo is also an eldorado for cross-country skiing, with more than 550 km of well prepared and marked tracks. Stop at one of Geilo's traditional mountain cafés and treat yourself to some traditional Norwegian waffles and hot chocolate.
Hire ski-equipment: Can be hired just outside Vestlia Hotel, located close to the Veslia downhill arena.
What do do in Geilo: Visit Geilo.no for general information.
Husky sledging is avialable for both short tasters or wholeday tours to the Hardangervidda plateu.
Downhill sledging is an exciting experience if you dare.
Visit the three traditional and highland churches.
Or just walk in the city center, shop handcraft, buy traditional food or relax.
The area is also famous for local diaries producing cheeses of both traditional brown cheese and more than twenty brands of white cheeses loaded with tastes from herbs giving cows or goat milk the special higland flavour. You find these in shops, restaurants and hotel buffetts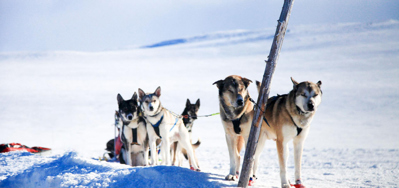 Winter holiday in Geilo? If you want to arrive earlier or stay longer after the symposium, the hotel offers rooms for NOK 1390 (single room) and NOK 1780 (double room). Please contact the hotel for reservation as this may be a busy period for the hotel. You may of course reserve hotel at other venues in the area.