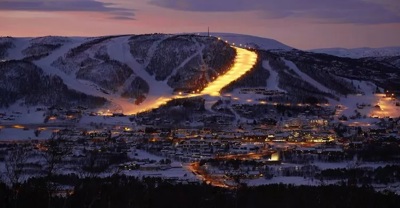 WELCOME AS EXHIBITOR: The NECS symposium provides an excellent opportunity for suppliers of environmental analytical instrumentation, sampling equipment, consumables and chemicals to present their products. The exhibitor rooms is close to the conference rooms which are used during all breaks and for poster exhibition. Exhibitors are offered a display area of 3 x 1.5 m with tables, cloths and chairs. We recommmend exhibitors to bring their own display walls. Power rating at the hotel is 220 Volt single phase, 50Hz, 10A.
Summary of exhibitors fees and services: We offer a exhibitor package for a fee of NOK 7000 which includes
Access to a stand in the exhibitor room as described above

A full page-advertisement in the symposium programme and abstract book

Logo with company link on the NECS homepage

Additional exhibition space can be arranged with the exhibition contact person

The exhibitor person pay the normal fee of NOK 3000 (see payment options below)



CLICK here to open the exhibitor web-registration form
PAYMENT INSTRUCTIONS for both normal registrees and Exhibitors: Both EXHIBITORS and normal registrees make registrations on this same page to the right here. Exhibitors need to choose between CARD or INVOICE payment options:

CARD PAYMENT for Normal

Registrees

- Choose the correct Class/Category) option in line 1 and fill in other option as required. Push the CONFIRM buttom at the bottom , proceed to card payment meny, fill in card details and finish.

CARD PAYMENT for EXHIBITORS

. In line 1 (Class/Category) choose the Exhibitor (CARD) 3000 option and in the line 2 pull down meny, choose Exhibitor Space fee (7000) option. Proceed with other lines and push the COMFIRM button, proceed to card payment meny for card details and finish.
I

NVOICE PAYMENT for exhibtior

s - If you need an INVOICE fill in as follows: In line 1 (Class/Category), choose Exhibitor (INVOICE) option and in the line 2 Exhibitor Space fee (INVOICE) options, Fullfill registration; push the CONFIRM buttom and finish without payment. NECS will mail you a customer invoice.

PLEASE NOTE

: Tick the

a

ccept conditions check box

, before you press the CONFIRM button to finish the registration
After registration all will get an ORDER CONFIRMATION document by your mail adress. This document contains the necessary transaction details required by the accounting.

More then one registree on this form

. Choose the

Add Participant option

at the bottom, and you can register addional persons on the same transaction.
Sponsorships

The symposium is a non-profit arrangement and sponsorships will be beneficial for all participants. Sponsorships will be recognized on the website and in the programme and abstract book. At present we suggest the following topics to be sponsored
Support to MSc students. NECS want to attract students, and have set aside budget for MSc student support distributed by the board (see Student support page for details).

Sponsorship grants will be added to this budget and distributed equally to the students.

Drinks and snacks at the reception event, and wine at dinnrs

Awards. NECS plans 2 awards for best poster and oral contribution of NOK 2 000 each. Sponsors can contribute to these.

Sponsorships will be agreead upon between the sponsor and the exhibition contact person Oddvar Røyset
Documents: Please send documents with attention to exhibitor contact person Oddvar Røyset (post@envirochem.no)
A high quality JPG picture of your companies' logo (please specify which web link you want connected to the logo)

A high quality PDF for your full page advertisement in the programme and abstract book
Delivery address for shipment of goods for exhibition: Vestlia Resort, Bakkestølvegen 81, 3580 Geilo, e-post: mail@vestlia.no, Tel: +47 32 08 72 00.