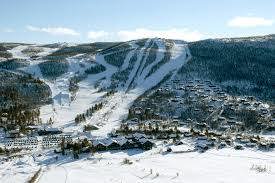 Symposium venue and accommodation: The symposium venue, Vestlia Resort is one of the Norways best ski and spa mountain resorts located at Geilolia south of the center. The hotel has excellent conference facilities. The participants are expected to arrive the hotel Sunday, January 30 and travel home after closure Wednesday, February 2.
Climate and clothing: Average temperatures in January are – 7 centigrade. For outdoor activities you are advised to bring warm winter clothing and boots. It is possible to hire downhill and cross-country skiing equipment. If you prefer indoor activities, Vestlia Resort has an excellent spa, fitness room and indoor swimming pool. You may follow the weather on the forecast services www.yr.no or www.pent.no
Travel routes to Geilo:
By Train: Geilo is about midway on the trainline between Oslo (ca. 3.5 hrs) and Bergen (ca. 3 hrs.). The service is run by Vy. Please visit their website for route details (www.vy.no). The hotel offers minibus pickup from the railwaystation to the hotel. Please contact the hotel to arrange. The following trains cover transport to Geilo by VY Sunday 30 January:
Bergen Geilo : 08:15–11:09(2t 54min), 13:49–16:55(3t 6min) ;15:44–18:47(3t 3min) ;17:45–20:57(3t 12min)
Oslo Geilo : 08:25–11:53(3t 28min); 10:25–13:59(3t 34min) ; 14:25–17:59(3t 34min); 16:25–20:08(3t 43min; 23:03–02:44(3t 41min)
By air: Oslo Airport Gardermoen is the most convenient airport for those participants who need to travel by air. You may hire a car for a winter drive to Geilo or use the airport train to Oslo Central station for further connection to Geilo. Bergen Airport is also an alternative for the participants. A city surface train will bring you from the airport to Bergen railway station, for further connection to Geilo.
Bus:
Several bus services are availabe, but as some are season dependant, we ask you to carefully check the timetables.
Airport Shuttle - Direct bus from Oslo Airport Gardermoen to Geilo (only winter season).
Numedalsbussen - Bus between Kongberg and Geilo.
Hallingbussen (NX 175) - Bus between Oslo and Geilo.
Skyss (991) - Bus between Odda and Geilo.
By road from Oslo:
A car ride from Oslo or Gardemoen to Geilo (220 km) takes 3 1/2 to 4 hours wih only short stops. The main roads are well prepeared for winter season driving.
WEBvisit