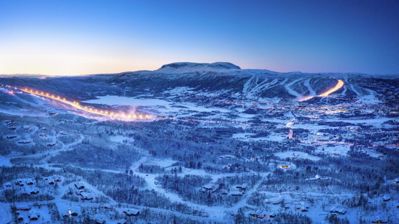 Scientific progamme: From Monday, Jan. 30. 08:00 to Wednesday, Feb. 01. 12:00.
Registration desk: From Sunday, Jan. 29., 16:00 in the hotel reception area.
Welcome reception: Monday, Jan. 31 in the hotel sportsbar after dinner.
Posters: may be mounted in the allocated conference room from 16:00 on Sunday
Abstract submission: Dec. 15. 2022. See abstract page for details
The working language: English
Extra time Sunday afternoon: On arriving in the afternoon, you may enjoy skiing, view posters, rest in the sportsbar with early registrees, or allow youself a timeout in Vestlia Spa, or only do what you like!
Extra dinner Sunday: If you register Sunday Jan. 29., the evening dinner is included.
Scientific progamme schedule: The initial Progamme at a glance is shown on below.
Time for invited contributions 30 minutes duration including discussion.
Time for submitted presentations: 15 minutes including discussion.
Posters are displayed in the conference room from Sunday to Wednesday. The recommended poster size is AO (841 x 1189mm). Please make text and figures/tables readable up to 2 metres distance. Appropriate materials for mounting will be provided. Poster viewing will be given equal prominence and ample time during breaks
16:00 -
20:00
Programme Version Nov xx. 2022
Registrations opens
Dinner
08:00 - 08:20
08:20 - 10:10
10:10 - 10:40
10:40 - 12:00
12:00 - 15:30
15:30 - 17:10
17:10 - 17:40
17:40 - 19:30
20:00
21:30
Welcome and Opening remarks
Oral presentations
Break - Poster viewing - Exhibition

Oral presentations
Lunch and free recreation activities
Oral presentations
Break - Poster viewing - Exhibition

Oral presentations
Dinner
Welcome reception
08:00 -10:20
10:20 - 10:50
10:50 - 12:00
12:00 - 15:30
15:30 17:10
17:10 - 18:00
18:00 - 19:30
20:00
Oral presentations
Break - Poster viewing - Exhibition

Oral presentations

Lunch and free recreation activities

Oral presentations

Break - Poster viewing - Exhibition

Vendors section. Presentations from Exhibitors
Dinner
08:00 -10:20
10:20 - 10:50
10:50 - 12:00
12:10
Oral presentations
Break - Poster viewing - Exhibition

Oral presentations
Closing remarks